Newton Fire Museum
Over 175 Years of Fire Service History
Firehouse 5K Run and Community Walk
June 8, 2013 - Diller Avenue (Near the Newton Moose Lodge), Newton, NJ
On June 8, 2013, the Newton Fire Department will be hosting the Firehouse 5K Run and Community Walk. This event will be a fun way for the Newton Fire Department to celebrate Newton Day while raising funds to replace aging gear and equipment.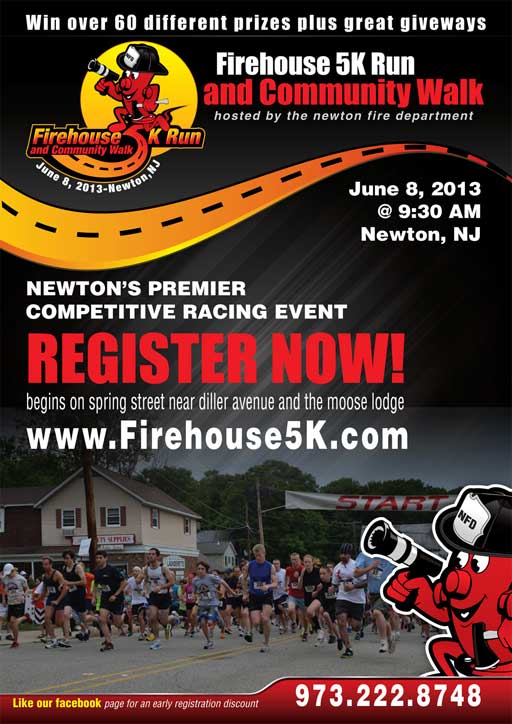 Fall Foliage Muster
October 13, 2013 - Sussex County Fire Academy, 114 Morris Turnpike, Frankfod Twp, NJ
Come join the Newton Fire Museum and Newton Fire Department as we participate in the Sussex County Fire Academy's Fall Foliage Muster.
site info
© 2006-2023 Newton Fire Museum, Inc. All Rights Reserved. The Newton Fire Museum is a registered 501(c)(3) nonprofit organization. Design by Andreas Viklund. Site hosting graciously donated by Dreamhost.